Electronic devices are a pleasure until they are working correctly. Sometimes our electronic devices do not perform as they are intended to. Therefore we need a fresh start to resolve the known or unknown issue hindering our device from functioning correctly.
Restoring factory default is a way that takes you back to the default device setting and allows you to take an entirely new start. Sometimes you need to reset the devices for security purposes. For example, if you want to exchange, sell, or return a device, you need to erase all your data and details from it.
Roku is an incredible piece of hardware that replaces your cable TV and is an excellent entertainment source.
Here's How To Reset TCL TV
There are many situations in which you may need to reset your TCL Roku TV, and a question pops up in your mind; how to reset TCL Roku TV?
You want to get back the original factory or default settings
You may face a network connectivity issue
Sometimes a lagging or freezing issue occurs in the TCL Roku device
Loss of audio or video input
You need to change the preference data
Black screen or flickering screen issue occurs
You need to erase your preferred settings
You need to erase the account details
A full factory reset will take you to the original state of the Roku TV. It will result in the removal of menu preferences: account details, personal data, network connection, and stored settings. It also unlinks the device from your Roku account and removes all the apps and channels you previously had.
There are two ways to factory reset TCL Roku TV. You can use the reset pinhole or button at the back to reset your device. The second method to reset your TCL Roku TV is to navigate the screen and follow the instructions via remote control. This method of factory reset is also called a soft reset.
Settings Menu
You can perform a factory reset from the settings menu by navigating through the screen
Jump to Home Screen by pressing the "Home" button from you Roku Remote
Scroll up and down, and go to the "settings" menu
Select the option "settings" by pressing "Ok"
From this menu choose the option "System"
From the available menu select the option "advanced settings"
You will find the following options in this menu
Factory reset
Network connection reset
Device control
External control
By selecting the option factory reset a four-digit code will appear. You need to enter that code. By doing this you will receive a message for confirmation. By confirmation you will allow the device to go back to original factory settings, all previously stored data will wipe out and start over.
If you are selling your TCL Roku TV or giving it to someone else, your job is done. However, if you want to take a new start, you need to do some basic settings. At the very start, you need to pair your remote with the device. You will find the aspiring button of the remote inside the battery compartment. Open the battery compartment and press the button.
Once your remote is paired you can perform some basic settings like language, connection with the router, display settings, and account settings from the on-screen setup instructions.
Hard Reset
The second method is a hard reset that is by using the pinhole reset or hardware reset button. In newer models, there is a specific reset button present on the Roku device. However in older models, like 2016 and older, you need a paperclip to target the pinhole on the device.
Remember, that the location of the pinhole or reset button varies from model to model. For hard rest, follow these steps
Locate the reset button or pinhole on the device
Press and hold the reset button for a few seconds until a black screen appears
Many newer models have the indicator light that blinks to indicate that reset is complete
You need to unlink this device from your account if you are selling this TV or giving it away to someone else. For this purpose, you need to log in to your Roku account on the My Roku Page. Select the option linked devices, and unlink the specific device you are no longer using.
Recovery Mode
Recovery mode is the modern way to resolve the issues that may hinder the performance of your TCL Roku TV. Once you have tried all the methods to rest the TCL Roku TV, and they did not serve the purpose, try recovery mode.
Some newer models offer the recovery mode. To check whether your model supports Recovery mode, go to the System Info page from the settings menu. Enter your model number and it will tell you everything about your model.
To go to recovery mode, press the reset button on the Roku Device and it will open up the recovery page. By following the on-screen instructions and in the end select the option "Update now".
After trying all these methods, if your TCL Roku TV is unresponsive, you need to contact with manufacturer's customer care services.
Related Topics: Resetting VIZIO TV | Resetting Toshiba TV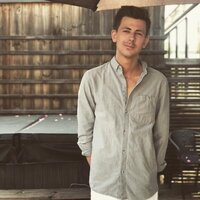 Anton is the one who came up with the HifiBeast project and kept things going initially. He's an Electric and Computer Science Engineer which helped him a lot as well as his interest in the modern gadgets keep him going when it comes to sharing some new & cool stuff. If you have any query or facing any issues with your gadgets, shoot him an email. ( Shoot him an email now ).