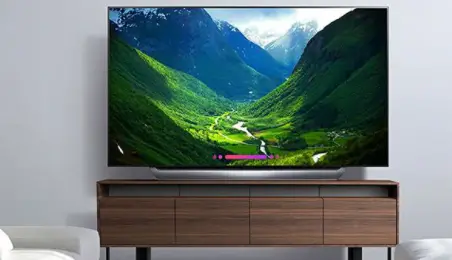 Tech Support 24/7
Ask a TV Repairman Online
Connect with the Expert via email, text or phone. Include photos, documents, and more. Get step-by-step instructions from verified Tech Support Specialists.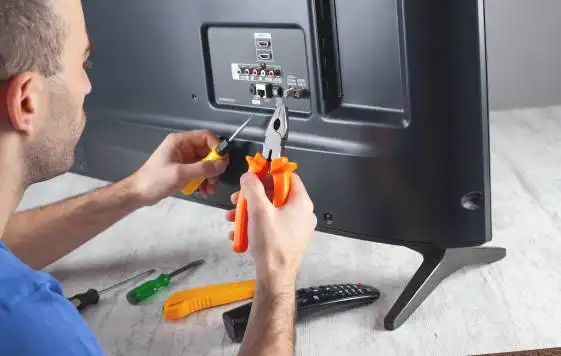 Are you looking for insights into various methods of television reset? Do you want to reset your RCA television? RCA televisions have always been famous among consumers due to their outstanding quality and exceptional performance.
The brand after successively topping the market chart has now descended. However, their products are still manufactured and sold in the market. Like many televisions, RCA is also characterized by frequent software issues.
These software problems can be resolved by a variety of methods including reboot and hard reset. This article deals with various methods of RCA television reset along with the analysis of some famous RCA television products.
How to Reset RCA TV
Brief Introduction to RCA
RCA often referred to as Radio Corporation of America, is an electronic brand mainly based in the United States of America. The brand is renowned for the manufacturing of television sets. However, after being in the limelight for many years, the company is not an industrial leader anymore.
Tech Support 24/7
Ask a TV Repairman Online
Connect with the Expert via email, text or phone. Include photos, documents, and more. Get step-by-step instructions from verified Tech Support Specialists.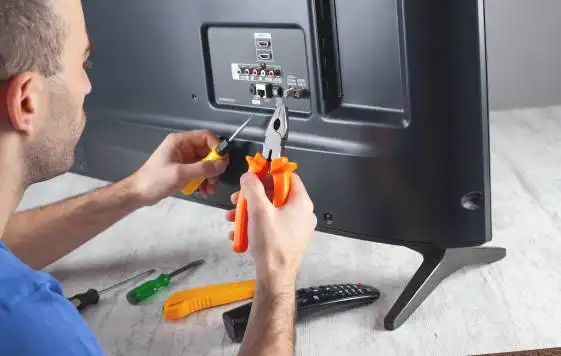 Once famous for developing one of the best market products, the corporation has witnessed a decline in the television product demand over the years. Currently, Curtis International, a Canada based technological brand is responsible for the manufacturing of RCA television.
Highlights
Following are some of the prominent attributes of RCA television models.
RCA is the manufacturer of both smart and non-smart television models. Thus, it provides diverse options for users.
RCA products such as Roku TV are compatible with online streaming sites such as Netflix, HBO, Amazon etc. Hence, displaying a user-friendly approach.
RCA television offers excellent pixel quality and is perfect for a movie night.
Television models under the trademark are available at multiple price ranges. Therefore, they are suitable for a variety of consumers.
RCA Roku 4K televisions
RCA Roku 4K televisions are developed especially for user convenience. This particular model is compatible with a variety of online streaming sites such as HBO, Hulu, Sling TV, Netflix. Hence, it provides multiple options for consumers to choose from.
Besides this, another significant characteristic of Roku Tv is their inexpensive nature. These television models are available with the price starting from $168 for 43-inch screen size. However, the prices increase as we move upward in the size category.
A 50-inch television is available at $220 while the 55-inch screen is available at $260. Additionally, Roku television also features HDMI ports along with plug-in streaming sticks. Thus, delivering exceptional performance.
RCA 24 inch HD Television
Apart from Roku television, RCA is also renowned for manufacturing some outstanding television models that are light on the pocket. RCA 24 inch HD television is one example of such television models.
The product is easy to carry and is suitable for a variety of living spaces because of its small size. The product is available at a price range of $95 and enjoys a good reputation among consumers.
Methods of Reset
Most RCA brands are well known for their outstanding performance. Nevertheless, the product is still a tool and might act up after a few years of use. At such instances, it is important to perform a reset. Most television resets can resolve common software issues. Following are some notable methods of RCA television reset.
Troubleshoot
The first and foremost method is to troubleshoot your gadget to look for any possible issues. Troubleshooting pinpoints the issues that cause the technological appliance to misbehave.
Troubleshooting procedure in an RCA television is easy and similar to other devices. You can instruct your appliance to troubleshoot the issues and can choose the desired solutions depending on the problem.
Reboot or Power Cycling the Television
A reboot is the best way to solve minor software related issues in an appliance. Therefore, to reboot an RCA television, the following steps must be followed.
Firstly, unplug the appliance from any electricity source.
Afterwards, please wait for a few minutes before plugging it back in the switch.
Lastly, turn on the appliance and check if the problem has been resolved.
Ideally, this simple method will be able to solve minor problems with your television set. However, if the problem persists, it is advisable to move to the next step.
Factory or Hard Reset
A factory reset is often the last resort for most consumers. As doing so would lead to the deletion of all the data and information stored on the gadget. Moreover, factory reset is also responsible for deletion of accounts and other relevant material.
In addition to this, different applications installed on devices are also removed after the hard reset. The factory reset is performed for serious software issues that persist even after attempting the reboot.
Steps Involved in Factory Reset
Factory reset fixes almost all the software related issues in an appliance. Therefore, if one wants to perform a factory reset on an RCA television, the following steps should be followed.
Firstly, Turn on the television using the power button located on the remote control.
Secondly, press the menu button on the remove and scroll downwards.
Afterwards, as you reach less than informative options, click enter.
Then, in this section, multiple options will be displayed in various settings.
Now, click the option reset listed in the centre of the menu.
Click ok and wait for the gadget to perform the reset.
After some time a new screen will appear in front with all default settings. At this point, most of the serious and common issues should be resolved. If some issues persist, there is no loss at seeking expert guidance.
Ruko Television Factory Reset
Roku TV is a smart TV manufactured under the RCA brand name. Although most settings are the same, some steps differ while performing a factory reset. They are as follows.
Firstly, turn on the television by power button located on the remote control.
Secondly, go to the menu and scroll downwards to the settings option.
Afterwards, move towards the system option under the settings category and press enter.
Now, an option advanced system settings will be displayed. Please select it and press enter.
Lastly, select the factory reset option and press enter.
Note: Before performing a factory reset. The system displays a notification to only reset audio/video settings instead of a complete reset. For minor problems, audio/video reset is a suitable option. But if the issue is serious, it is advisable to go for a hard reset.
Other Reset Options
Other types of reset involve resetting the picture controls, resetting the parental control lock and resetting the wake-up timer. Steps for all of these are as follows.
Steps to Reset Wake up Timer
Following are the steps to reset the wake-up timer.
Firstly, turn on the TV as mentioned above and open the menu using the menu button on the remote control.
Afterwards, press 5 to open the timer menu.
Scroll downwards and press 3 to enter the wake-up timer menu.
Lastly, use the preset button to achieve the goal.
Steps to Reset Parental Control Lock
Following the previous steps, below mentioned steps must be adopted.
Open the menu using the menu button of the remote control.
Then, press 4 to open the Parental Control menu.
Afterwards, press and hold the channel up and volume down button simultaneously.
Lastly, After the passcode prompt displays on the screen. Enter a new passcode, and you are good to go.
Note: The new passcode is 0000.
Steps to Reset Picture Control
Important steps in this regard are as follows.
Similar to previously mentioned resets. Enter the menu.
Then, use the remote to press 1. This will lead to a picture quality menu.
Once the picture quality menu opens, press 6 to adjust/ reset the picture controls.
Related Guides: How to Reset JVC TV | How to Reset Haier TV | Resetting Vizio TV
FAQs
How do I reset my RCA TV without a remote?
To perform a reset without a remote. One should use the menu button located on top of the television set and follow the instructions.
Is there a reset button on my RCA TV?
There is no specific button for a reset on RCA TV. But reset can be performed by unplugging the television from the power source using the power button.
What do you do when your RCA TV says no signal?
In this case, you should unplug the television cable from the SAT box cable.
Can I use HDMI and RCA audio at the same time?
Yes, both of the outputs are compatible with each other.
Can RCA TV be used as a monitor?
Yes, RCA TV can be used as a monitor. To do so, you need to connect it to an HDMI.
Summing Up
There are multiple methods to perform RCA television reset. The consumer can decide the method depending on the type of software issue and the degree of its impact on the appliance. Furthermore, it is advisable to troubleshoot the problem and then go for a reboot initially.
This can solve most common RCA television issues. However, if the issue persists, one may choose to hard reset the appliance. Factory resetting the appliance leads the system back to its default settings. Additionally, factory reset leads to deletion of all data. However, it guarantees complete elimination of most problems.
(Visited 1,176 times, 1 visits today)
Max Anthony
Mainly Max Anthony is an athletics tutor & lives in Texas but that's not it. He's is also a music producer, content creator, record producer, writer, and session musician. He has been producing music and engineering at a lower level for over 5 years. His passions include quality music gear and that's what he loves to write about on HifiBeast. (
Shoot him an email now
 )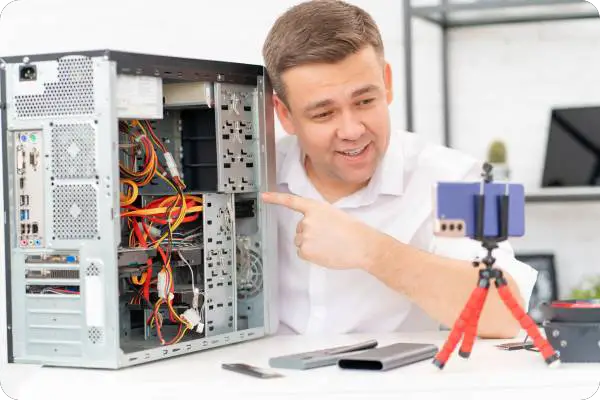 Chat With A Technician For Personalized Help
Help with setup and starting issues, blinking error lights & all your repair needs in just minutes
Ask a Repairman Live Now