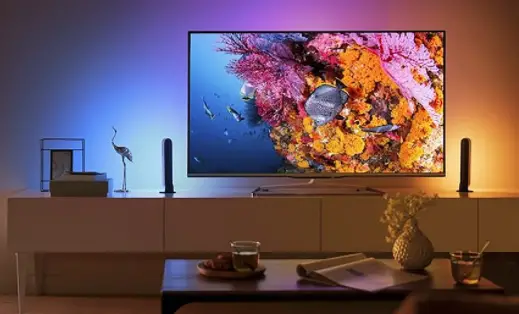 Philips prominently stands among the top largest electronic companies in the world. With the slogan "innovation for motivation," Philips is featuring innovative modern technology in its every product. Philips LEd Televisions features great modern technology to compete with other brands in the market.
How to Reset Philips Smart TV
Besides the traditional functions, Philips smart TVs come with various modern settings. These devices support Internet TV, online interactive media, on-demand streaming media, and home networking access. They even advance preloaded software applications that can be upgraded or installed on demand.
If you have adjusted too many settings and want to remove them, or if you can't access the apps or internet or facing any other minor issues, you can reset your Phillips smart TV to troubleshoot your problem. To troubleshoot your issue, you can soft reset or hard reset your device.
Soft reset
If your device has some minor issues like calendar and clock, a Soft reset can solve them. It's an easy three-step process.
Turn off the device.
Unplug it.
After thirty seconds, plug it back in.
Hard Reset
If you want to remove all the customized settings in your tv, you have to perform a hard reset. A hard reset is a forced factory reset. A hard reset or factory reset will remove downloaded apps, systems data, channels, and wireless network settings from internal storage. How to reset Philips smart TV is explained in the following steps.
1. Update the software
Before you start resetting your Phillips smart TV to the original factory setting, make sure your TV's operating system is updated. First, check if the internet connection of your TV is working.
To check the latest version of operating software, and updating it, go to the MENU and choose "Software settings" options, and then choose "current software info", and select OK. This step will prevent device drivers from facing any trouble when the factory reset is complete.
2. Reset the TV to the factory settings:
On the remote, press HOME button to access the menu
Use your remote navigation arrow keys and select SETUP
After that, choose TV SETTINGS
Next select FACTORY SETTINGS
Press Ok
The device will request a PIN CODE. If you have not changed it ever before, enter the default code 8888
Now select RESET
Press OK
The factory reset process will start, and your TV will turn back to default settings.
3. Reinstall the TV channels
When the factory reset process finishes, you need to reset your TV channels. You can reinstall your TV channels by below steps;
Press the "Home" button to access the menu
From MENU, select SETUP
Then press TV SETTINGS.
Then select REINSTALL TV.
Press OK
The device will start reinstalling your channels.
Reset Philips TV without a remote
It is quite frustrating to operate the TV without its remote. If your TV's remote control is lost, it is damaged, or it is not working, you have to push the TV's buttons to operate it. Although it isn't ideal, if you have to reset your tv without a remote, you can still do it. Follow these steps and a combination of buttons on your TV to reset it;
Step 1
If you have enabled the child-lock feature, turn it off so that you can access TV control buttons. To retrieve MENU, press VOLUME UP and VOLUME DOWN buttons simultaneously.
Step 2
To select from the MENU options, press "P+" or "P-" buttons. To make a selection from the submenu, press VOLUME UP or VOLUME DOWN button.
Step 3
Press VOLUME UP and VOLUME DOWN buttons at once and hold down for a while to go back to the main menu from the submenu.
To exit the MENU, press VOLUME UP and VOLUME down buttons together a couple of times.
How to Set and Reset the 4-digit Access Code
To enable the child lock feature, you have to set your 4-digit pin code on your Philips smart Tv. Follow the instructions below to place your PIN CODE.
Take the remote and press MENU button.
Use the navigation keys to select SETUP.
Press OK button to confirm.
Press DOWN KEY to select FEATURES.
Press the RIGHT KEY.
Press the DOWN KEY to select CHANGE KEY and push RIGHT KEY.
When the screen shows ENTER PIN, enter the universal code 8888.
Then enter your 4-digit pin.
Enter your PIN CODE a second time for confirmation.
If you don't remember your PIN CODE, you can reset it by following the steps listed below;
Take the remote and press the MENU button.
Select SETUP
Press CHANNEL SETTINGS
Then select CHILD LOCK
Then select CHANGE CODE/SET CODE
Press the 'OK' button.
Enter the default code '8888' or '0000' or 3448
Then set a new 4 digit code and enter it for two times
That's how you can troubleshoot your Philips TV problems by resetting the Philips smart TV to its factory settings and keep experiencing the next level in TV viewing.
Related Guides: Resetting Insignia TV | Resetting TCL TV
(Visited 1,220 times, 1 visits today)