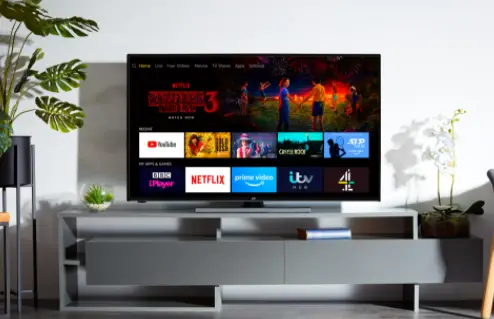 TVs often stop working due to some technical issue, and the best way to get it back on is to do a reset. All TVs provide a reset option for this very reason, so you don't have to call for professional help. It leads you to do a factory reset, and the TV returns to its original settings as provided by the manufacturer.
There are two ways to perform a rest: a soft reset while the other is a hard reset. Both are quite easy to perform, and it is recommended to first try soft reset as you wouldn't want your previous settings to be lost. A hard reset is ideal in situations where you are selling your TV or letting a friend borrow it. So today, we are going to explain both ways of resetting a JVC TV.
How To Reset JVC TV?
JVC or the Japanese Victor Company has been making televisions since 1927 and, over the years, have improved their technology. The best thing about this brand is that they have something for everyone, and you don't need to spend a lot to be able to enjoy your favorite tv shows on the big screen.
JVC has a wide range of variety in televisions. You can find a JVC tv in various sizes and resolutions. Their picture quality has improved immensely with each newer model, which makes them so good. Today is the age of smart TVs, and fortunately, JVC provides budget-friendly options in smart TVs. Their smart televisions offer a huge range of useful features and apps, making it enjoyable and easy to use.
A budget-friendly option does not mean lacking in features. You can connect a JVC tv to wifi and enjoy all Netflix shows using the built-in app. Their smart TVs offer several features and are easier to operate. Apart from providing superb picture quality, JVC TVs have clear and comprehensive instruction manuals making them easy to set up.
It offers several options in both curved and flat screens for choosing the best display. JVC provides a 12-month warranty for all of its products. You can also get in-home repairs offered for certain TV models. The in-home warranty is found to be quite useful and saves you the effort of taking the tv to a repair shop.
Soft Reset
It is the easiest way to reset a tv when it is not working properly. All you need to do is unplug the main switch from the socket in the wall without actually turning off the tv using the remote control. You need to wait for about 60 seconds and then go ahead and turn it back on.
A soft reset erases the data in the TV's RAM, so anything you were currently watching will be closed. If there are any applications open, those will be closed as well. The TV reboot should help solve common problems such as a blank screen or unmatching audio. However, if the problem still persists, then you need to perform a factory reset.
Hard Reset
A hard reset or factory reset will delete all the settings previously-stored and leave the TV with default settings. If you have tried all other options and your TV is still encountering issues, then it is recommended to do a factory reset. So here are the steps you need to follow for a tv factory reset.
Checking the Firmware
The first thing you should do is check if your tv is running the latest version of the operating system. This will help smooth things for the factory reset and make sure that the drivers are updated.
Steps to Follow
Using the remote, press the 'Menu' button, which will open up the menu consisting of several options and display them on the screen.
Use the arrow keys on the remote control for navigation and navigate to the 'Setup' option. This will highlight the setup option.
Press the right arrow key or the enter button, and a further list of options will appear.
You need to find the 'Reset' option in the list by scrolling it.
Click on this option using the right arrow to activate the factory reset process.
After a while, all the previous data will be removed, and you will be left with the original settings.
Related Guides: How to Reset Mitsubishi TV | How to Reset Haier TV | Resetting Insignia TV
Conclusion
The steps explained above should work on all JVC tv models. You just need to find the menu and carefully follow the steps from there. If you encounter an issue with your JVC TV, try performing one of the reset methods explained above before calling for professional help. It is most likely that a reset will resolve the issues. It will free up the RAM and storage and reboot the device so it can work properly.
(Visited 2,314 times, 3 visits today)