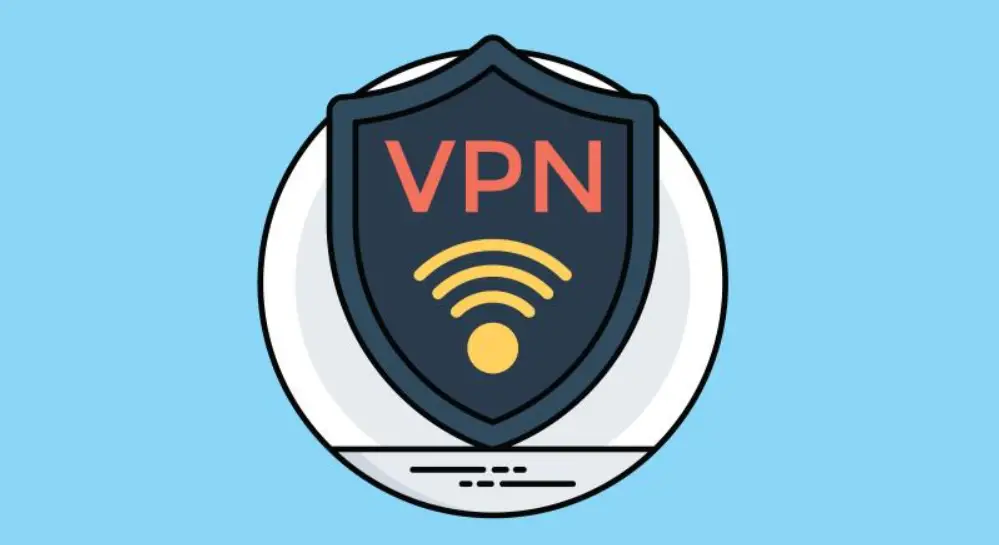 The protocol of PPTP VPN is used to access the distant and remote areas. For using the VPN feature, the user has to connect this procedure with his router and then configure the VPN connection to remote areas. The full form of PPTP VPN is Point to Point Tunneling protocol. Point to Point Tunneling Protocol is the procedure that is an ancient process of Microsoft and has very confounded and fast speed. PPTP VPN is considered one of the fastest and easy to access protocols. This means that the speed of application is an important factor in gaming and video streaming. Though, it was also said by some users and researchers that this VPN network is not secure with proper encryption and speed is also a limited factor of it. One can also give a try to this VPN for using it free on a trial of 30days.
Working of PPTP VPN
When this is used for a distant approach, PPTP VPN has used the TCP port 1723 for communicating with the users that are used by the generic encapsulation router for packing the different packets of PPP. The devices like routers are not needed as if the tunneling is initiated by the side of the user.
What makes this protocol popular?
PPTP VPN is not an easy protocol to set up but it is very compatible with all the devices like many systems and other operating devices like mobile phones of the user. The speed may not get affected due to the attached operating systems. This is the reason why it is considered that this setup must be installed when the speed is more important than security. But sometimes you may also go for other procedures as PPTP VPN might not go well though in most of the cases it is being considered.
Features of PPTP VPN
PPTP VPN has granted us fast data delivery by using GRE and other ports like 1723 which are responsible for smooth data delivery.
The encryption of this VPN is 128 bits which is its strongest and highest encryption.
It has the fastest speed than any other protocol as due to the lowest encryption it can work and give access with higher speed than other procedures.
SET UP PROCEDURE OF PPTP VPN IN iPhones/pads.
One of the easiest types of VPN is PPTP that is already installed in many of the android and ios devices. It is very easy to use. It works faster and many other systems. A framework of authenticity and encryption sets the basis for PPTP. It creates a tunnel for the flow of data packets that encapsulates through an IP network. It works similarly to other tunneling technologies.
Recently, the availability of PPTP on iPhone or iPad is causing trouble which is why different solutions are offered to guide people about the setup process.
IOS 8 and iOS 7
First, go to the settings app
Open the icon of general and press VPN
You can see a bar of add VPN configuration
Click on it and then tap PPTP
Mention the required details  
Choose a name for your VPN connection
Choose a server name or IP for your VPN
Fill in the details for an account and then mention the password
Save all the details
To turn on the PPTP connection on your iPad or iPhone, slide the VPN switch from off to on
VPN for iOS 10
If you want to set up PPTP VPN on this model, carry out the following steps:
Go to the settings app once you are on the home screen page
tap on VPN go to add VPN configuration
select the type
then opt the VPN protocol that you desire want
The options include (IKEv2, IPSec, or L2TP)
At the top left corner press the backlink
Fill the page with all the required settings of VPN Mention the login details for authentication that is the username and password
Once you complete the entry process
Press "done"
Below the VPN configuration, there is an option of status
Switch that to on position
To turn off the VPN, go to Settings via homepage click on VPN shift the status from on to off
Setup on iOS 9 
To set your PPTP VPN on iPhone, follow the given steps
Open the app of settings
Move to general
Click on VPN
Then press add VPN configuration
choose PPTP
Complete the required details which include a good name for your VPN connection, the name for your VPN server, and last but not the least your account information. That requires a VPN username and an authentic password
At last, click save
Slide your VPN switch from off to on so that your PPTP connection is activated on iPhone or iPad
if you want to turn it off, repeat the procedure and flick the VPN switch back to off
FAQs
Can PPTP VPN be used on iOS 13?
No, it cannot be used on that model. Yes, because no search party PPTP libraries are accepted by the app store and PPTP libraries are not part of the iOS kernel anymore.
What if the connection to a PPTP VPN server through a mobile device is highly needed?
In that case, you need to get an old iPhone, say iPhone 4s, 5, 5s, 6, or 6s that support IOS 9, and PPTP protocol is available on them. If not, then you can get an android based phone. Android phones still support PPTP connection and you can always set up a VPN connection on it.
From whom you get paid for encryption and its analysis?
We were confined by the customers who are using this Microsoft and considering the protocol of PPTP VPN and its products. Customer's needs and requirements were much more basic than the analysis which can be done for this protocol, and it was also interesting for analyzing the complete details of our own time.
How can we determine the platforms used for PPTP?
Users can determine it by observing the Cisco IOS tool software releases for the support of this VPN by using the feature navigator tool. This tool is only available for registered customers only. This tool allows the user to compare the Cisco IOS software, match, and CLOSE to finding out which protocol is used in which the user needs to support his hardware.
Which version of IOS software initially supported the PPTP VPN?
PPTP VPN is supported by IOS software, in the beginning, to release 12.0(5)XE5 on the Cisco 7100/7200 modems. Further, it is moved to the general platform support in Cisco IOS which releases 12.1(5), T.
Is PPTP VPN secured or not?
PPTP is the procedure of Microsoft VPN that is used to access the areas which are far away. Such VPNs are highly recommended to the users who want a good speed. PPTP VPN might provide weak security due to tunnel integration but still, it gives the fastest speed.
(Visited 800 times, 1 visits today)