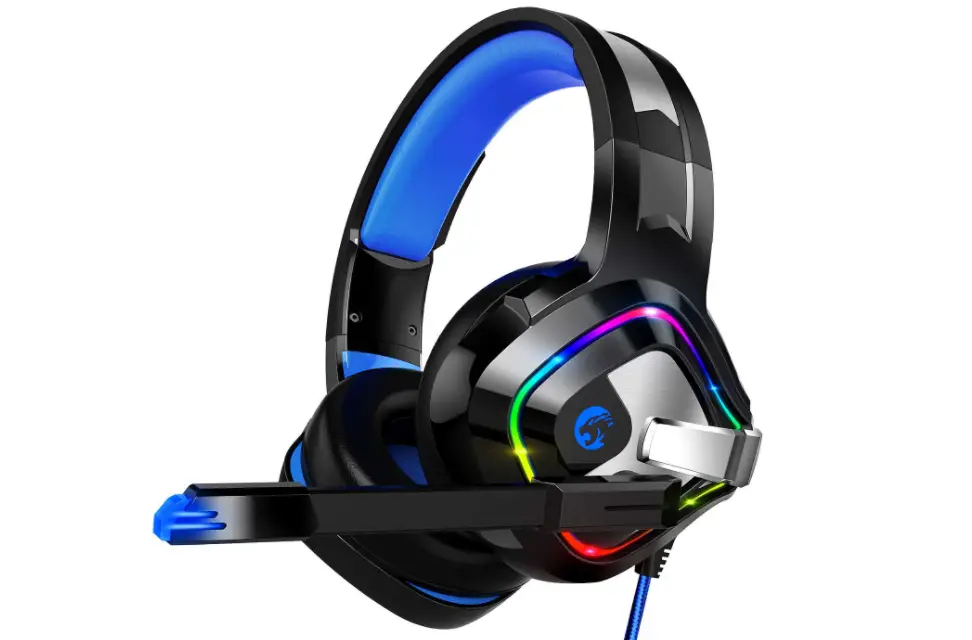 Tech Support 24/7
Ask a Gaming Expert Online
Connect with the Expert via email, text or phone. Include photos, documents, and more. Get step-by-step instructions from verified Tech Support Specialists.
Aren't you tired of not being able to hear your teammates properly during a critical part of your game when the enemies have surrounded you? Hindrance in communication during a game can result in the entire team's death and losing the match, which is very frustrating for gamers, especially if it is a paid tournament.
There are so many headset companies available in the market that selecting one fit for your games has become like looking for a needle in a haystack. Headphones have technical and complex specifications, which makes it even harder to know which one is best for you and you should opt for. If you are a novice, every headset will look appealing to you, and you might end up getting stuck with one that is either of low quality or is not compatible with your gaming console.
If you want to up your gaming skills a few notches, then stop spending your money on just any headset that you see online and invest your bucks in this one. You will not need to spend a lot either as it is very budget-friendly. The detailed review will tell you why Ziumier gaming headset is the best one out there.
Ziumier Gaming Headset Review
Ziumier gaming headset comes loaded with features and perks that make it a dream come true for every passionate gamer out there. Its highly comfortable body, combined with the advanced techs used in it, will make sure you can wear them for hours without your ears getting hurt.
Tech Support 24/7
Ask a Gaming Expert Online
Connect with the Expert via email, text or phone. Include photos, documents, and more. Get step-by-step instructions from verified Tech Support Specialists.
The advanced audio system incorporated in this gaming headset will help you hear bombs and even the enemy's footsteps from a mile away. The microphone will capture every word you say and deliver it to your team very clearly. From PC, PS4 to Xbox One, this headset is suitable for all types of gaming consoles.
Body
This headset has been designed with gamers' needs and comfort being kept in mind. Gamers need to wear their headsets for hours which is why it is crucial that the unit be highly comfortable. This one has a lightweight design to keep your head and ears comfortable even after prolonged use.
The earpads are constructed with breathable protein leather that is known for its durability and softness. It will keep your ears sweat-free and will stay wear and tear-free for years.
The headband is made of high-quality material to prevent breakage and has 6.5ft tensile strength. Flexibility has been added to it to relieve you from any ear pressure or strain. The headband is also retractable, which is an excellent addition as every person needs to adjust the height according to their head size and liking.
Audio
The audio of this headset is as amazing as you can imagine. It is designed with high-power 50mm neodymium magnet drivers that are much lighter and smaller in size than ceramic magnets, making them perfect for headphones and earphones. These magnets produce music and sound at a high SPL (sound pressure level), delivering clear bass and letting you hear your game as clearly as your reality.
Microphone
The presence of an omnidirectional microphone puts Ziumier gaming headset on the list of the best gaming headsets under $30. The omnidirectional microphone will block out all the wind noise and will reduce bass build-up. An omnidirectional microphone's best quality is that it will catch noise from every direction, which will let you communicate with your teammates effortlessly.
Another great quality of this microphone is that it has noise-canceling technology with which your teammates' ears will be saved from any static or extra noise from your side.
Other Features
Other features of this bad boy include RGB light that not only makes your headset look cool but it also has vibration effects that will create a very realistic experience for you. With these illuminating lights, you can have the very realistic effect which gamers crave.
The anti-winding braided cable will make sure that this headset does not get tangled up with any other cords. The cable also has a rotary volume controller that will let you easily increase or decrease very smoothly. With the mute button on the cable, you can turn your microphone off with just a flick of a button.
Why You Should Buy it
If you are still not sure why you should invest your money in this headset, allow me to give you some reason. There are many headsets available in the market, but half of them will cost you an arm and a leg, and the other half may not be suitable for your game. This headset will provide you with the best gaming experience while staying inside your budget. It only costs $24, which is a very reasonable price for such an amazing piece of tech.
The fact that this headset comes with high-quality features that will enhance your gaming experience is another reason why you should opt for this model. From sound to the body, every feature has been specifically added to increase your comfort.
The last reason why this model may be your best choice is that it is suitable for many types of games, such as Xbox One, Pubg, PlayStation, GTA5, Call of Duty, Battlefield 1, God of war, and many more.
Conclusion
Gaming headsets are of utmost importance to gamers because they enhance the entire gaming experience tenfold. But if you get stuck with a bad headset, it will ruin the experience just as badly, as you will neither be able to hear the approaching footsteps of the enemy properly nor will you be able to warn your teammates if there is any looming danger ahead.
Ziumier gaming headset will not only help you communicate efficiently, but it will also let you hear amazingly well. The comfortable headband and the smooth ear pads will not leave your ears scarred and sweaty.
This headset is an amazing deal for both new gamers and professionals, considering it will give you the best experience and will only cost you a couple of bucks. Hope this review was helpful to you.
(Visited 192 times, 1 visits today)
Max Anthony
Mainly Max Anthony is an athletics tutor & lives in Texas but that's not it. He's is also a music producer, content creator, record producer, writer, and session musician. He has been producing music and engineering at a lower level for over 5 years. His passions include quality music gear and that's what he loves to write about on HifiBeast. (
Shoot him an email now
 )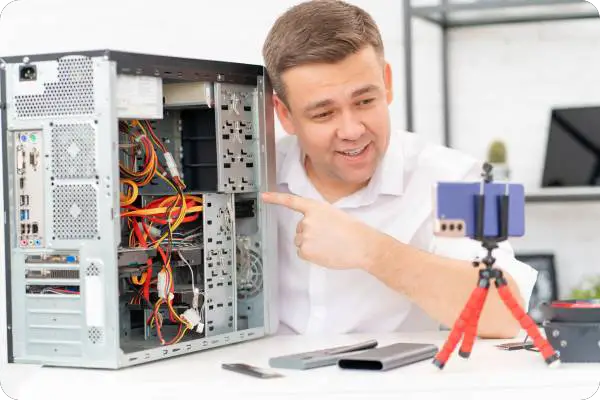 Chat With A Technician For Personalized Help
Help with setup and starting issues, blinking error lights & all your repair needs in just minutes
Ask a Repairman Live Now