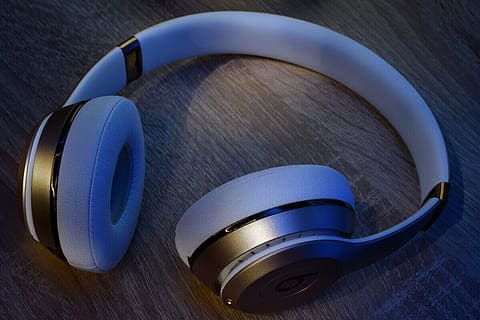 If you are looking for noise-cancelling headphones to boost your productivity, shut out the noise and reduce distractions, you don't have to break the bank to get a decent pair within your budget range. For $200 or less, you can get a good pair of noise-cancelling headphones with some premium features.
You might be facing the same problem that many people face when searching for a suitable product to meet their needs, indecisiveness and confusion when it comes to making your final decision. Not to worry, in this article, you will find a list of five of the best noise-cancelling headphones to fit your budget.
We will outline the most notable features and provide you with a comprehensive breakdown to help you make the right decision. Let's get started!
Key Features to Consider
Before we get into it, here are a few factors to consider before purchasing your noise-cancelling headphones:
Active Noise Cancellation (ANC quality)
Sound capability
Battery life
Overall quality
Best noise cancelling headphones under $200
Sony WH-H900N
With the Sony WH900N, you get a lot for your money. It features smooth, digital noise cancellation tech and it also comes with a useful feature called ambient mode, this provides you with seamless control over what you hear.
They also come with adaptive noise cancellation and decent battery life. If you are looking for voice assistant capabilities, the Sony WH-H900N has that too. They also come in various colors, such as blue, red, black and green.
You can seamlessly utilize Google or Siri, increase volume, change tracks and answer calls. You can also use the Headphones Connect application to control your device which is compatible with Android and iOS. Overall these are great headphones but there a couple of things to note. They take about five hours to fully charge, and the touch controls do take some getting used to.
Key Features
Adaptive Noise cancellation
Ambient Sound capability
Maximum noise cancellation 30dB
34 hours battery life with ANC activated, 28 hours without ANC
Headphones Connect Application
Multiple colors
AKG N60NC
The AKG N60NC is one of the best noise-cancelling headphones for anyone with a low budget. It comes with high-quality, rich sound, reliable active noise cancellation and about 30 hours of battery time. Definitely not as feature-rich as the Sony WH900N but still a good buy if you want to keep your budget low.
The good thing about the AKG N60NC is that they are great for travel. They have a neat, compact, foldable design and they come with a cool carry case. It has Bluetooth and you get about 15 hours of battery life with ANC and Bluetooth switched on. Without Bluetooth, you get 30 hours of battery life.
The sound quality is not bad at all, they provide a smooth, rich sound instead of overwhelming bass tones making them great for listening to music and audiobooks.
You don't get voice integration and ambient sound capabilities with these but they deliver good quality for the price.
Key Features
Hybrid Active Noise Cancellation
Maximum noise cancellation- 30 dB
30 hours battery life with ANC, 15 hours with Bluetooth and Active Noise Cancellation
Codecs: AAC, aptx, SBC
Portable/foldable
Philips PH805
The Philips PH805 offers slightly less when it comes to noise reduction with a maximum noise cancellation of 27dB however, they are stylish and perfect for travel. You get 30 hours battery life with Active Noise Cancellation off and 25 hours with Active Noise Cancellation on.
You also get fewer options when it comes to audio codec support but it does have Ambient Sound capabilities and voice assistant. Easy to transport, highly portable and it has decent sound quality too. These are really user-friendly with no complicated features, a great choice for the gym, travel and working from home or the office.
Key Features
Hybrid noise cancellation
Maximum active noise cancellation- 27 dB
30 hours battery life with active noise cancellation off and 25 hours with active noise cancellation on.
Codecs: SBC
Ambient sound capabilities
Voice assistant feature
Foldable/portable
Bose QC25
The Bose QC25 (Quiet comfort 25) are high-quality with excellent battery life. These come with 35 hours of battery life, they are extremely comfortable and with Bose's world-class reputation for high-quality, rich sound, they don't disappoint.
The major difference with the BOSE QC25 is that they utilize one AAA battery therefore, you do need to use loads of batteries for the ANR capability. You get 25dD of noise reduction but no voice assistant or dedicated application.
The Bose QC25 is a great choice if you want to experience the quality of the Bose brand without the high price tag. One thing to note, these are wired headphones but they do offer great sound and noise cancellation capability.
Key Features
Hybrid Active Noise Cancellation
Maximum noise cancellation -25 dB
35 hours of battery life with active noise cancellation
Comfortable
High-quality sound
Wired headphones
Anker Soundcore Life Q30
The Anker Souncore Life Q30 noise-cancelling headphones provide great sound and features for a low price. With these you get high-resolution sound with unbeatable sound. You also get exceptional sound quality and clarity and they come up with BassUp technology which is Anker's signature sound technology to reinforce bass output.
They also come with 40 hours of playtime, this goes up to 60 hours in standard mode. Another great feature is the quick charge feature that allows you to charge the device for five minutes to get four hours of usage. Comfortable memory foam ear pads make them easy to wear for longer periods of time and you also get three active noise cancellation modes to customize your listening experience.
There are some other great features to enjoy here too such as it coming with the Soundcore app and also a travel case. On top of this, we also loved their sleek and stylish design.
Key Features
High-resolution sound
3 noise cancelling modes- travel, indoor and outdoor
Fast Bluetooth pairing
Maximum noise cancellation 30dB
Codecs: SBC, AAC
Foldable/portable
(Visited 109 times, 1 visits today)