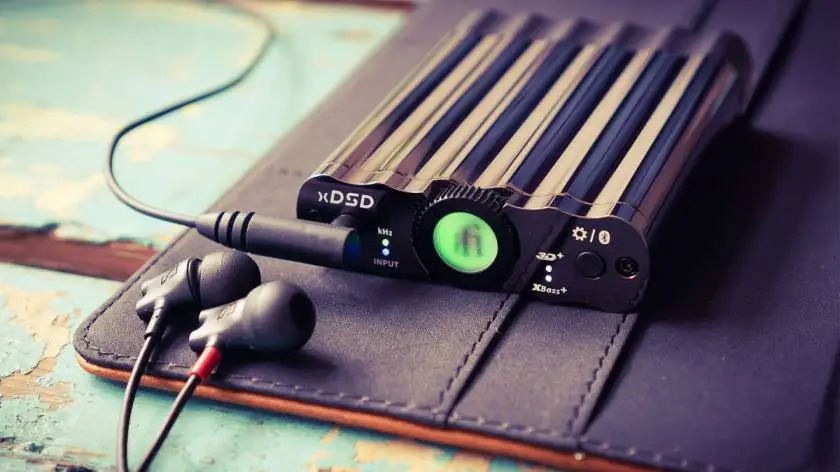 DAC stands for digital to analog converter. It is a device that converts the coded digital sound on your device into an analogue audio and an Amplifier improves the quality of the sound.
Previously there used to be two devices the DAC and amp device, separately, to be connected and used for a better listening experience. Now you can easily get your hands on a DAC/Amp combo that does both tasks without requiring extra objects. Here we will look at the 10 best portable DAC/Amp on the market.
AudioQuest Dragonfly Cobalt USB Digital-to-Analog Converter
This device has a resolution of about 24-bit/96kHz. It has a USB port to attach directly to your Android device. It crosses over the circuitry of your device to give you a cleaner sound. It is compatible with iOS devices, but requires an Apple lightening-to-USB adaptor or an adaptor for Android. These adaptors come with the product.
It plays all media files and is very small and compact, so can easily be carried around. It can be attached to earphones, speakers, or a complete audio system. It is a bit on the expensive side compared to other models the quality of this product still makes it excellent value for money.
Chord Mojo Black DAC/Headphone Amplifier
This amplifier is also on the upper range in terms of price. It is fully automatic, and can remember its previous settings. It can play all type of files up to 768kHz, quad DSD 256 and 32bit.
It can charge itself completely in up to four hours, and because of the latest technology installed in it, the battery can run up to eight to ten hours. It is a bit larger in terms of size than portable devices, but its quality make up for it.
It has two outputs so that if desired two people can listen to it at the same time, without the hassle of sharing earphones.
FiiO Q1 Mark II Native DSD DAC & Amplifier
This amplifier is on the lower end of the price range. It has an XMOS platform, because of which is has high decoding capabilities. It can decode up to 384kHz up to DSD256. Its adjusting channels allow for the volume to be accurately balanced between the two channels.
It has excellent capability of adjusting volume according to your requirements. It is fully metallic, protecting the external and internal components from electromagnet sparks, allowing the quality of sound to remain clear. It is compact and size and can be easily carried around without hassle.
FiiO BTR5
This amplifier is excellent value for money. It is very small in size and very easy to carry. It has Bluetooth 5.0 receiver which allows it to connect to your devices via Bluetooth without needing extra wires. It has two outputs, both the 2.5mm and a 3.5mm which is single-ended for better balance.
It also allows two people to use the device at the same time.  This DAC/Amp can also be controlled via remote control. It has battery life of more than 9 hours and a microphone which can cancel noise.
Shanling UP4
This model has installed Bluetooth 5.0, along with built in microphone which can be used for phones calls and as a voice assistant. It can also be connected to a computer directly and can act as a USB DAC. It has a battery house from 10-15hours, depending on amount of use. It is minimalistic is size with an aluminum body with stylish glass panels
Lotoo PAW S1
This is one of the heavier amplifiers weighing around 125g. It has very good audio sound, removing all extra nose and interference in the audio. Its circuits are S-Balanced which allow them to provide the best performance when earphones on.
It also allows you to manually set the sensitivity of the device depending on the earphones you are using. It supports files up to 384kHz, MQA and DSD256.It has a 2200mAh battery which gives life of up to 12 hours. It has a USB cable attached for different devices. It has two connectors and two different types of USB ports for any requirement.
EarMen Sparrow
This is one of the smallest and one of the lightweight amplifiers on this list. It can fit inside the palm of the hand and can fit inside the pocket during travelling. It can be attached with both android and IPhone devices.
It has the foremost technology in noise cancelling. Its components are high grade and it has a PCB technology to reduce noise to minimum.  Using this device up to 40 million tracks can be played with up to 16-bit CD resolution and with a hi-res file of over 2 million. It also plays all formats.
iFi Micro iDSD Signature
This is one of the most powerful amplifier on the market with up to 4100mW of power. It is a bit larger in size but its engine has two pairs for each channel. It has better separation between different channels, noise floor is lower and you can hear the musical details better.
It can handle u to DSD512, MQA, 2xDXD and PCM 768. It has two inputs, USB Type-A and an S/PDF socket. The headphones have a 3.5mm connection jack and it has an S-Balance connection giving balanced earphone experience.
xDuoo Link
This is one of the smallest, lightweight and cheapest amplifier on this list. It can support up to 32 Bit and DSD 256 input. It has an SNR which reaches 115 dB, providing a better listening experience. Due to its small size, it consumes less energy and automatically adapts itself with the type of headphones being used. It is easily portable with its aluminum shell and is best for office use and while commuting.
xDuoo XP-2Pro
This is a powerful amplifier costing around $155. It has a AK4452 chip, which allows it to have great decoding capabilities which pushing forward original signals. It supports 32 Bit to DSD256. It has a stronger driving force because of its new circuit architecture.
It has a Bluetooth chip that can be used for audio transmission. It also has a CVC 8.0 noise canceller built in. It allows you it to connect with a device with a single touch without having to delve into any Bluetooth settings.
(Visited 300 times, 1 visits today)