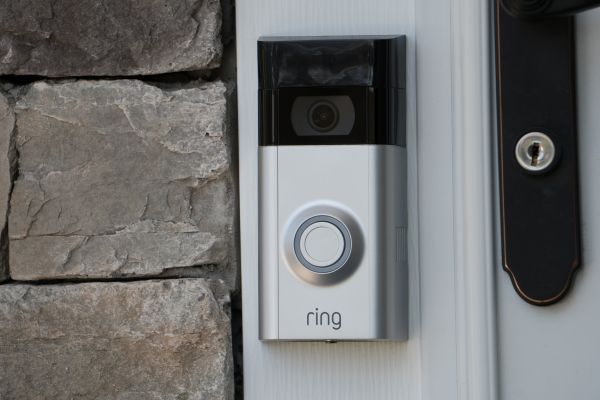 If you are having trouble charging your Ring doorbell, you can try the following for troubleshooting:
1. Refreshing the Battery Status on Ring App
There are times when Ring App appears as though its battery is very low, but this is not always the case. This may not be accurate, since the status shown in the app may not reflect the real state of the batteries that you have. You should refresh the Ring App to see if the battery status is up-to-date. Follow this step to see the battery status:
Press the Ring doorbell twice or more.
Check the Ring App, and it should show the information of the up-to-date battery status.
2. Temperature Check
Batteries that contain lithium-ion often perform poorly when temperatures are very cold. If your Ring doorbell doesn't charge, it could be because the batteries in your doorbell aren't performing well in cold weather.
Sometimes when temperatures drop below freezing, your battery will run out of power faster than usual, and you will need to recharge it more often. If temperatures are freezing, the battery protection software of your Ring thermostat may stop the battery completely to prevent any damage. This issue can occur at a high temperature too.
If cold weather is causing problems with your Ring doorbell, try putting the whole unit in the house to charge it. This should warm it up while it is charging. You need to keep an eye on the charge that your Ring doorbell has when it is cold outside.
3. Make Sure to Have a Strong Wi-Fi Signal
A weak Wi-Fi signal is a big reason why a battery in a Ring can drain too fast. When your Wi-Fi signal is weak, the device keeps trying to find the stronger signal to be able to join a network. This will drain the battery even more quickly. When you notice that a weak Wi-Fi signal is draining the battery of a Ring,
It is important that you move the Wi-Fi router close to where the doorbell is. This will provide a stronger signal and give you more battery life. It will create a better signal at the location of your Ring doorbell. It will also reduce the drain. You may need to buy a Wi-Fi booster and/or a mesh network in order to get a better signal to the location where you house the Ring doorbell.
4. Reduce the Sensitivity Motion
There are many events in which your Ring doorbell may cause more battery drains than it would like. Every time that you push a button and record a picture or video, or if there is motion, it triggers a recording. This causes more battery power to be consumed. If your Ring device continuously records motion, your battery could start to wear out more rapidly. Try lowering the motion sensitivity to lessen the number of events that are captured by your Ring.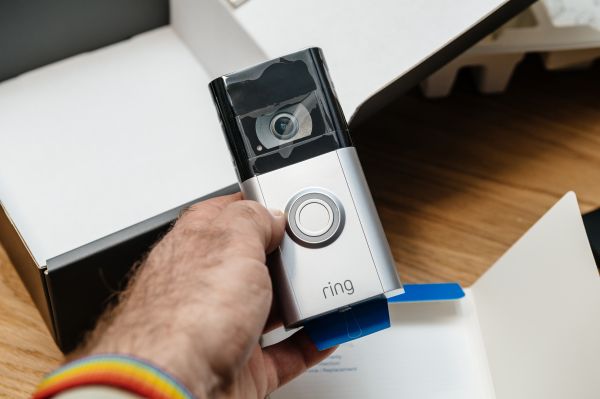 5. Setting Up Schedule for Motion
Set motion schedules for the activities that occur on the Ring doorbell. You can also set motion detection to come on at certain times of the day. You might not even need motion sensors in the middle of the night.
6. Ring Charger Check
If the battery in the Ring doorbell doesn't charge, it could be that the charger isn't functioning properly. Try charging another device with a compatible charger – it should work fine. If the device is charging normally, then it's probably not the charger. If you can't get your Ring to charge, then you may have to change the charger for your Ring.
7. Try Factory Reset
Doing a reset of your Ring doorbell could fix the problem that is allowing your device to not charge correctly. You will be able to permanently disable all your functions on your device by merely pressing the setup button for thirty seconds. The device will stop working, and all functions will be disabled. It should then flash and then begin working again. Once you have finished, you will be able to start programming your Ring doorbell again.
8. Replacing the Battery
You may have reached the end of your battery life when the Ring doorbell starts to sound but never charges. It's simple to just swap out the battery in your Ring doorbell and have a new one installed. You can use your Ring doorbell without putting your phone on standby while you wait for the battery to fully recharge.
9. Contact the Consumer Service
If you don't get any results from applying any of the above fixes, you should probably call Ring customer support for assistance. It could be something that is wrong with the doorbell in general, or that it just has an issue with one of the sensors. If this happens, you need to contact Ring customer support. Regardless of the exact year that you bought the Ring doorbell, if it is still working properly, it may be covered under your warranty, and you can have it repaired or replaced.
(Visited 37 times, 1 visits today)