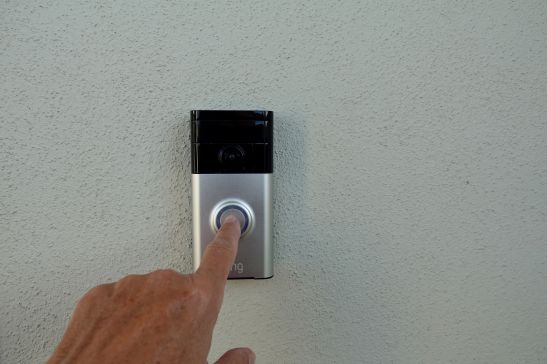 Ring is a popular brand for video security cameras and home security for good reason. Ring devices are simple to set up, operate, and have numerous features. There's a Ring doorbell for everyone, from custom gesture controls to nighttime viewing. This comprehensive guide will help you choose among some of the most famous Ring doorbell options. Ring has a comprehensive solution that caters to your needs, with an expanding portfolio that includes smart lighting, indoor webcams, and a home security system.
Are you thinking about purchasing a Ring Doorbell? Or have you bought the Ring Doorbell and are concerned about how long the battery will last?
Then you've arrived at the right place, my friends. Here, I'll share the tips I used to extend the battery life of my device, as well as other possible solutions I discovered while researching this issue. Ring alleged that its battery will last 6-12 months with 'Normal Use.'
However, they never specified which activities would fall under the category of 'Normal Use.' When people began using them, they discovered that the battery capacity ranged from 3-4 months to 3 weeks fewer.
The Ring doorbell power supply is estimated to last 6 to 12 months, depending on how frequently you use your doorbell. Cold weather, excessive use of Live View, and poor Wi-Fi can all drain your battery. It is already discussed how to extend the battery life of the Ring Doorbell by charging it in a comfortable temperature and rewiring the doorbell to prevent the battery entirely. To improve signal strength, you can also change the motion detection setting, deactivate Live View, and use Wi-Fi boosters.
What Drains Your Ring Doorbell Battery?
Sudden several factors can contribute to battery drain or life reduction, including:
The Climate
The Weather All Ring Doorbell gadgets use Lithium Polymer batteries, which are less useful at holding charge at surface temps below 4°C (36F). As a result, you may find yourself charging your battery frequently. Furthermore, exposure to high temperatures would reduce battery life.
There are also several critical weather conditions at which the battery's behavior changes, some of which are listed below:
The charge holding capacity of the Li-Polymer power supply is severely impacted at 4°C (36°F).
0°C(32°F): Even if your battery is directly connected to a power outlet, it may not be recharged.
-20°C (-5°F): The Li-Polymer power supply may stop working completely.
Usage
When an incident happens in front of the sensor, the motion sensor activates and wakes up so many other activities such as video recording, alert message sending, and so on. Other high-power-consumption activities include using Live View or the intercom to communicate through the doorbell, among others. When you have to use all of these attributes in a single day, it drains the battery and reduces battery power.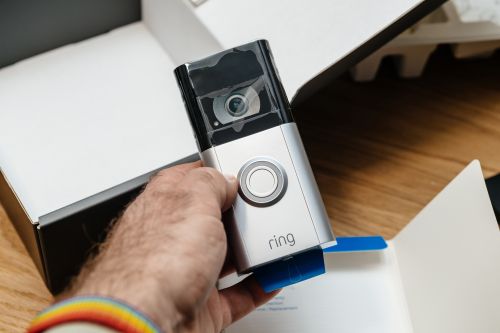 A Poor Wi-Fi Connection
The Ring Doorbell performs best when connected to a strong Wi-Fi frequency. Even so, in the appearance of a weak Wi-Fi frequency, the device will attempt to transfer at a higher power level to extend Wi-Fi range, resulting in higher battery consumption.
Improve Your Doorbell's Battery Life
Managing/avoiding such situations is the most important factor in increasing your battery life.
Some of the methods are as follows:
The Doorbell is being hardwired.
Similarly to conventional doorbells, you could completely avoid the power supply in the device by integrating it to a house power outlet or a low voltage transformer. Get an indoor converter if you want to know how to connect a ring doorbell without wires.
Using the Live Feed feature less frequently
As previously discussed, prolonged use of the Live Feed feature will drain the battery quickly, so using it only when absolutely necessary is advised. When your power supply is too limited, your Ring Doorbell may not go live.
Optimizing the Motion Warning System
Any unnecessary activities that occur at a large distance from the doorbell may occasionally trigger the Motion Warning System. In such cases, you could reduce the sensitivity of the motion settings by disconnecting certain motion zones, transforming the motion frequency, and so on to get the most out of the device.
Boosting Wi-Fi signal strength
You should verify that the doorbell receives the strongest Wi-Fi signal possible. Monitor the device's Wi-Fi signal power by looking at the RSSI value (found in the Ring App's 'Equipment Health' section), and prevent poor wifi signal (when RSSI is -40 or less) by moving the Wi-Fi router closer to the doorbell. You could also buy Wi-Fi signal boosters to increase the strength of your Wi-Fi signal.
Ring does provide the Ring Chime Pro, a three-in-one answer for extending your Wi-Fi with some extra features that I would highly recommend. If you're considering it, I recommend reading our Ring Chime vs Chime Pro comparison.
Only charging the battery when it is low on power.
Charging a power supply when it is full or nearly full has been shown in studies to reduce battery life. As a result, charging them when they are low on power is advised. This may also assist you in resolving your Ring Doorbell trapped in the boot loop.
Avoid extreme weather conditions.
If the battery dies in this situation, take the gadget inside the building and begin charging it with the USB cable. Because the device is being managed to bring inside, charging the battery will cause it to warm up. Before remounting it, make sure it is fully charged.
Attempt to use the power adapter that comes with this product. Otherwise, use a high-quality charger that can provide the necessary output voltage and current. Using too high a voltage risked blowing your Ring Doorbell's transformer.
Get An Extra Battery Pack
Ring has released a new rechargeable battery pack that is suitable for devices such as the Ring Spotlight Webcam, Ring Video Doorbell, and Ring Solar Floodlight. It is also coherent with the Ring Stick Up Camera Second and Third Generation, as well as the Ring Peephole Camera.
It has a quick-release tab that allows the user to modify the battery without having to move the device. As is customary, it claims a battery life of 6-12 months. However, as we all know, it varies depending on usage, so we shouldn't have great expectations for the console in terms of battery life.
Get A Dual Port Charging
Ring has also developed a ground-breaking charger known as the Dual Port Charging Point for Ring Doorbell Energy storage devices. The charger's patent-pending design includes multiple charging slots, enabling for the simultaneous charging of two battery packs.
This product includes indicator lights that allow you to see if the power supply is charging or powered up. This system is compatible with all Ring Doorbell battery cells and comes with a 12-month warranty. The manufacturer is FCC and UC approved, ensuring that it is of high quality.
Even though the battery should last 6 to 12 hours, consumer research has revealed that the outcome is significantly different. It is mainly due to the workload that each gadget in a household must bear.
As a result, by recognizing the workload in a specific household, you can make several adjustments in the Ring app settings to avoid that unnecessary power consumption. Furthermore, as the batteries drain, they must be replaced and recharged on a regular basis.
(Visited 51 times, 1 visits today)