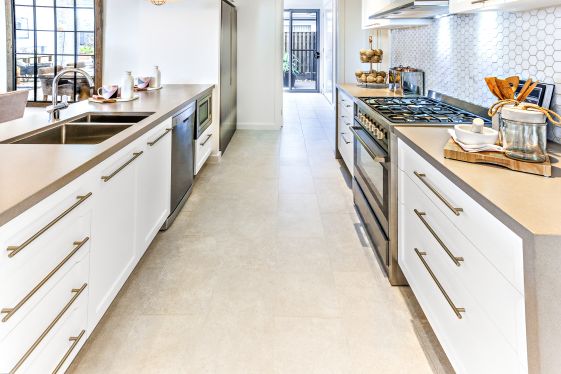 You can do lots of things with an oven. It can be used to bake cakes, cook vegetables, and even make pizza. But if you do not take care of it properly, it can also turn into a costly appliance that you will have to replace.
There are lots of ways that you can keep your oven clean. You can use baking soda or bicarbonate of soda, vinegar, salt and a few other cleaning products. But if you want to clean your oven using the easiest and most effective method, you should use oven cleaner. This will allow you to clean the whole oven without having to worry about damaging any parts inside it, or corroding the materials.
A La Cornue oven is one of the best of its kind. However, even the best won't work well if you're not giving it proper care and cleaning. This includes cleaning it regularly. Here's how to clean a La Cornue oven:
Empty out the oven
Before you start cleaning your oven, you should first empty it out. This includes taking out any metal racks, pans, or other materials that are still inside. Make sure to leave the oven door open.  This will make it easier to clean all of these items separately, which allows you to thoroughly deep-clean everything.
Prepare your cleaning paste
You should prepare a paste that will be used to clean the oven. This can be done by combining a mixture of a couple spoonfuls of water and half a cup of baking soda. The ratio is based on how much you want to use.
Alternatively, you can just buy a commercial oven-cleaning paste. These are easy to find and very effective. However, it will understandably be more costly.
Use the paste
Once you have prepared your paste, use it to clean the oven. It should be applied directly onto the oven racks, door seals, and all other surfaces that need cleaning. You should also use it on any places where food has been cooked or left on the oven floor. This will help ensure that no matter how much you cook in your La Cornue oven, it will always look like new.
Leave it overnight
Once you have finished cleaning the oven, leave it for a few hours before you start using it again. This will allow the paste to do its job properly and make sure that the oven is clean and odor-free. Ideally, you can simply leave it overnight. If you're doing this during the day, however, the benchmark of how long you need to wait is around eight to ten hours.
Wipe the oven clean
After you have left the oven overnight, you should use a damp cloth to wipe down all of the baking soda paste that was used in cleaning the oven. You should also use a damp cloth to wipe down any other parts that may have been left sticky after cleaning.
(Visited 316 times, 1 visits today)