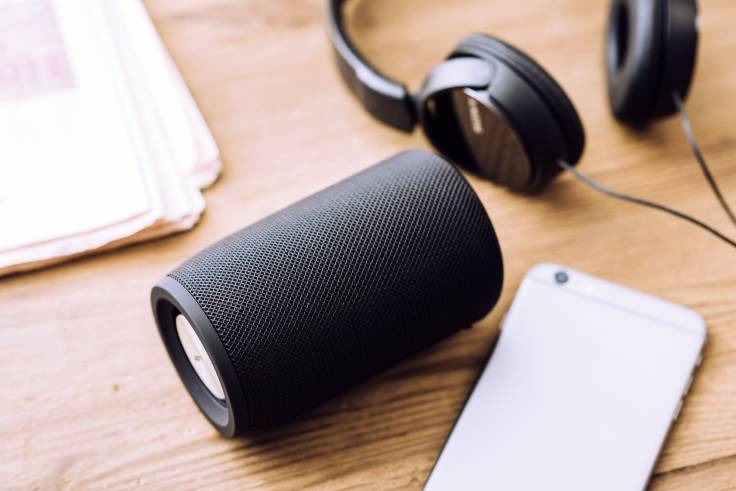 Did you just bought a new Bluetooth speakers? But you are unable to connect it with your phone or laptop? or its an old device and all of a sudden stopped responding to Bluetooth connectivity? No need to worry. Several reasons create hindrance, but you will get the solution. To make a successful connection with Bluetooth devices, you should know the proper procedure. Here is the guide present to connect your speakers with phone and windows laptop. Have a look at it.
Connecting Bluetooth Speaker With Phone
Connecting the mobile phone with a Bluetooth speaker needs some effort. It is because it is a tricky procedure to make a connection with both devices. To enjoy music in a picnic or get together by connecting both devices need little focus. To connect the speaker with your phone, follow the steps given below
In the mobile go to settings
Now click on Bluetooth icon 
Turn it on
Check the list of available devices
If your device does not appear to check that your speakers are on. If not, then switch on it.
Your speaker's name will appear on the list. Click on it to pair both devices.
It is a simple way to connect both devices and to enjoy the music of your choice.
Connecting Bluetooth speaker with the windows 
Connecting Bluetooth devices like a speaker with a laptop is not difficult. The only thing is that you have the latest Operating system and windows. Most speakers are compatible with Windows 7,8 or 10. To pair your speakers with laptop follow the procedure below
First switch on the Bluetooth of your speaker
Make it discoverable by using your device manual or learn at the manufacturer's site.
Now open control panel in your laptop
Click the devices and printers
Follow the steps that you see on the screen
Click on Bluetooth and done
Once you apply the settings, then, whenever you will start both devices, they will connect automatically.
Point to Ponder
Make sure both devices are in the range and placed close to each other.
To connect speakers with the laptop or phone may create some problem. If you find difficulty connecting both devices, you should know the cause of failure of connectivity. There are several reasons due to which your device does not connect with speakers. You can check your speakers and another connecting device step by step to hunt the problem. If anyone of these is present then resolve the problem to make a successful pairing.
Step 1: Both devices should support Bluetooth
The first step is the checking of both devices support Bluetooth technology. It is the basic step you have to focus on. Check on your speaker or headset that supports Bluetooth. To confirm the support of this feature, there should be written B in an oval. Through this, you will able to connect the speaker with the other device.
Step 2. Check the compatibility
There are different versions of Bluetooth. Once you are sure that your devices support Bluetooth, the next step is to check the compatibility. Devices may not connect if they are not compatible with each other no matter they have Bluetooth, and it is on. It is important to connect new speakers, your device like a laptop or phone must have the latest Bluetooth version. You have to check the manual to check that which Bluetooth version is compatible with your speaker. If they are different, then it is not possible to make a connection with Bluetooth.
Moreover, Bluetooth devices have different protocols. So, check that both devices have the same profile. Mismatched profiles may not work. Therefore, check that both devices have the same communicating language.
Step 3. Get solution from manufacture site
In case if your Bluetooth version does not match, you can contact or check the manufacturer site. It can provide you guidelines related to version compatibility. You will get a solution or alternative to fix the problem.
Step 4: Check Bluetooth is on
It is the primary step that you have to consider. Don't forget to check that Bluetooth on both devices is on. If, in any device, Bluetooth is off, you will not be able to connect the other device. Therefore, make sure the Bluetooth in the connecting devices in on.
Step 5: Rebooting also works
Still unable to connect your speaker with the device? Or are you getting an error that no device found? No need to worry one more solution is here. Try to turn off and on several times. Furthermore, you can reboot your device to clear errors. It helps in providing your device a blank canvas for synchronization.
Step 6: Make sure both devices have a good charge
Another issue that most users face for failure in the Bluetooth device is the recharging failure. If your speakers or other device is not charged enough, they will not be able to connect. Make sure both devices have up to or more than 50% charging to work efficiently; it is because the weak battery does not have enough oomph electrical signals to connect to another device. Thus, check your battery power as well to make a powerful Bluetooth connection.
Step.7 turn off airplane or power-saving mode
Check your phone settings and make sure your phone is not on airplane mode or power-saving mode. Airplane mode switches off the radio frequency that creates hindrance in connecting with the Bluetooth. Therefore, if power saving mode is on, then switch off to check the connectivity results.
Step 8. Keep your speakers away from other interfering devices
Devices like wireless routers, electronic cables with poor shielding, garage door openers, or microwave have interfering radio frequencies. These radiations don't allow in the establishment of connections. Perhaps, they may destroy the established connection too. Thus, to make the smooth connectivity between speakers and other devices, make sure no other interfering device is present on the location. Keep devices away from radiations and other interfering objects.
Step 9. Make a connection again
If all the solutions don't work and fail in each step described above, you can then delete the device from your phone or another device. For that purpose, from settings of Bluetooth, click on "forget device." After that, restart your device, switch on Bluetooth, and make a connection again. In this way, it will discover the other device in a new way. It will repeat all procedures, and there are chances that you will able to connect the device. Otherwise, see for other option to make a successful pairing with your device.
Step 10: Update Your Device.
If your device operating system is non updated, it also creates a problem in connecting with speakers. Too old OS is not compatible with new Bluetooth speakers. So first update the operating system of your mobile and then try to connect the devices
Keep all devices close to each other so that no problem occurs because of the Bluetooth range. If the device is out of range, it will also create a problem. You should know range of your speaker. Usually it is about 30 feet. So, try to connect within this range for successful connectivity.
These are a few steps and solutions that you can apply to connect Bluetooth devices with each other. Make sure all your devices are compatible and have updated Bluetooth versions for the successful connectivity. Learn more about connections on HifiBeast.
FAQs
What is the latest Bluetooth version?
Bluetooth 5 is the latest version. It is present in gadgets like speakers, mouse, keyboards, and headsets. Those who buy the speakers with this version must have a compatible connecting device to enjoy the music. It offers a low energy feature.
Is Bluetooth speaker compatible with Windows XP?
To connect the Bluetooth speaker with a laptop, it is recommended to have the latest version of windows like windows 7,8 or 10. It is not compatible with Windows XP. It is not user friendly. You will fail to connect Bluetooth speaker with this window.
How to connect Bluetooth speaker with iPhone?
You can connect your iPhone with the Bluetooth speaker by opening these settings menus and then opening the Bluetooth. Click on to switch on the Bluetooth feature. Now pair your device with the speaker to listen to the music or any audio content on your Bluetooth speaker.
What is the range of Bluetooth speakers?
The latest Bluetooth speaker with version 5 has a range of about 30 feet. It's mean you can connect your speaker from another room as well. It is a benefit for those who want to utilize the speakers for picnic or for meting purpose. They can connect from some distance so all can listen the audio conveniently.
What happens if you start a microwave oven when Bluetooth speakers are on?
Bluetooth usually stops working if any interfering radiations strike with it. Mainly if you use the microwave oven, it may disconnect the Bluetooth. So, if you want to connect your speakers, make sure no other interfering object is present that disconnect the Bluetooth device. Lastly, you can also check how to reset JBL speakers.
(Visited 3,810 times, 1 visits today)