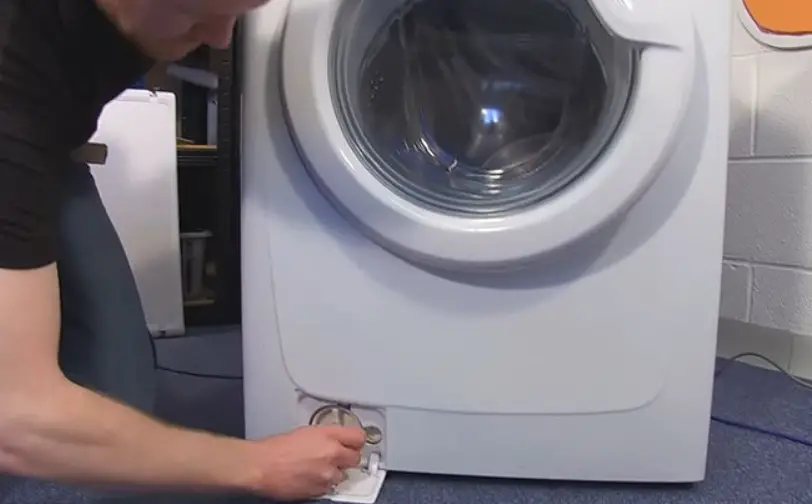 Indesit washing machine is in high demand today because of its amazing features that give you extraordinary washing experience.  There is hardly a situation where a person reports that the machine is not functioning properly. In other words it is not completing the program correctly. For this purpose, there is a reset procedure for the program to get the appliance ready as new.
Types of Indesit Washers
Different types of indesit washing machine which are as follows
Indesit IWC 71452 ECO washing machine
It has a capacity to hold 7 kg of clothes and has a spinning speed of 1400 rpm. The guarantee provided by manufacturers is of one year.
Indesit Innex BWE 101684X washing machine
It has a capacity of 10 kg with a spinning speed of 1600 rpm. 30 minutes are required for the quick wash.
Indesit IWC 81482 ECO washing machine
It has a capacity of 8 kg and the spinning speed is 1400 rpm. It also provides the guarantee by the manufacturer for one year.
Indesit innex bwd 71453 W washing machine
 7kg is the capacity that it holds with the spinning speed of 1400 rpm and 30 minutes is the quick wash time required.
Indesit Innex BWSC 61252 W washing machine
 It has a capacity of 6 kg with a spin speed of 1200 rpm. 30 minutes are the required for a quick wash. It has an energy rating of A++. One year is the guaranteed time provided by the manufacturer.
 Industry BI WMIL 71252 UK integrated washing machine:
It has the capacity of 7 kg. Its spinning speed is 1200 rpm. 30 minutes are required for quick wash time for 3.5 kg. It is usually available on discount because this product is in high demand.
Indesit IWC 91482 ECO time
This washing machine has the capacity of 9 kg with a spinning speed of 1800 rpm. The energy that it provides is A++. It has guarantee by the manufacturer for one year.
How to Reset the Machine?
Procedure:
 These steps can help your appliance work again very well:
Isolate the machine
Turn on the "on or off" button of the machine
The control timer must be set to zero position  The power supply to the machine must be switched on once you plug the appliance back in
A flash of the display lights must be shown
Then you turn off the machine from the "on off" button
Selection of the required program is all your will
 Press the similar on and off button to turn the machine back on
This will help the machine reset and function normally. Repeat the procedure if you still face problem.
What is indesit washing machine stops mid cycle 
For this purpose, you have to check if your cold water supply is on. This is a very common reason why the appliance fails to perform the rinsing  process properly. The latest washing machines show a new feature which lets us know that there is an issue water supply through a tap symbol or flashing light.  Another reason why washing machine stops mid cycle is because of the inaccurate position of the drain hose. Take help from the instruction manual to position the drain hose accurately.
Deal with the noise
If you are using the indesit washing machine for the first time and it is creating a noise, it means there is some problem in the process of installation. Before using the washing machine, please make sure that all the bolts and protective brackets that are used for transportation have been removed by you. Do not throw them away because in future if you want to transfer your machine again, you may use them.
Leaking problem
Washing machine is thoroughly tested during the manufacturing process so that there is no leaking problem. Still, if you face such situation then this means there is some water in the internal components.  Hose, drain and main plumbing are the first parts to be checked for leakage. Your detergent dispenser may also be a reason for leakage that may take place because of the excessive water pressure. During the installation process, sometimes there is no correct leveling of the washing machine which also results in leakage. Try to adjust the feet at the front of the machines so that appliance is raised from the front.
Electrical supply
Plug and lead of indesit washing machine is usually of 13 amp. Fuse being used must have a correct rating. Some basic points to keep in mind that your on or off or the start switch button must be in a correct position. Also at 3 o'clock position, the door must be closed firmly.
 Smell of Washing Machines
Some of the reasons for the washing machines' smell are as follows:
Consistent washing at low temperature:
This may cause a smell in the machine because of bacteria and undissolved detergents. Try running the machine at 90 degrees and use some biological detergent so that there is no bacteria. Your washing machine drain hose must have a good connection to your under sink plumbing. This ensures the cleaning of your machine and prevents it from blockages as well.
Poor wash results
Selection of correct program is very important.   If you choose the correct program and appropriate amount of detergent required then you can achieve good wash service. Do not overload your indesit washing machine. If you have a quick wash option available on your machine, then avoid using it for extremely soiled  items.
FAQs
Frequently asked questions regarding in test set washing machine are as follows & have been covered in detail:
Why does my washing machine deep continuously?
How much time is required for indesit washing machine?
Does my indesit washing machine have any affects?
How can I fix my indesit washing machine?
Is there any way to stop the beeping a washing machine?
Is indesit a good brand?
How much time does indesit need for spin and drain?
How long does indesit take for a 30 degree wash?
(Visited 6,895 times, 8 visits today)