Resetting the Casio calculator is a not difficult task. You can easily do it by following a few simple steps. First, we should know the reasons why we need to do the formatting of the calculator and remove all previous data. Few reasons are:
Sometimes you set a particular mode like an equation, vector, spreadsheet, or matrix, and you unable to remove that mode. Therefore, there is a need to factory reset the calculator to use other modes.
There is a need to remove the stored data.
There is a need to get back the degree mode from the gradient or radiant mode.
The calculator is not working properly
Need to change the display contrast
There may be some other reasons associated with it. No matter what is the reason to bring back the factory settings, you have to apply the few steps to reset your calculator.
One thing you should remember each model of the Casio has its own reset options. Therefore, you should know the model of your Casio calculator and get the procedure to reset your device.
Types of Calculator Formatting
Casio calculator comes with six to seven memory options. You can delete one type or completely reset to remove all types of data. These types are
Delete the memory
You can delete the stored data only but not change the mode of your calculator.
You clear the entries that you have made in your calculator.
By using this option, you can clear the modes like vector, complex, base, spreadsheets, or equation modes.
By using this deleting option, you can remove the apps or vars from your calculator.
Through this option, you can able to delete all types of memory from the calculator. It will bring back your calculator on factory settings mode.
Resetting of Different Casio Calculators
Different calculator models of Casio have different resetting procedure. Before you look at different models, let's have a look at the resetting of different Casio calculators according to their functionality.
Resetting of the Scientific Calculator
It is very easy to reset the Casio calculators. There is a need to hard reset once you change the batteries of your calculator. To do this, follow the steps given below.
Use a screwdriver to open the back cover of your calculator.
Replace the new batteries
Put the cover back and tighten it with a screwdriver
Now apply settings to set the calculator of factory mode.
Turn on your calculator
Now press shift and 7
Get the reset option
Now press three and then double press the = sign to completely reset your scientific calculator.
Resetting of Graphic Calculator
Graphic calculators are an advanced type of scientific calculators. Their primary function is to make the graph by using a valid equation. These are small digital computers in which you can also install the apps. For making and solving your graphs. To reset the graphic calculator, apply the following settings.
Turn on your calculator
Now search "MEM" button
Press the second plus "MEM button
Now choose the 7 to reset your calculator
Now select all and press 1.
Read the reset instructions and press 2
Now press enter to continue reset procedure.
Through this procedure, you will able to delete all memory and get a clear calculator with no previous data.
Resetting of Simple Casio Calculator
The general or simple Casio calculators are easy to reset. You get three types of options to delete all data. It includes initialize all, setup data, and clear memory. To reset your device, the procedure is as follows
Turn on calculator
Now press shift plus 7
Get reset option, press enter, or =sign to finish the resetting process.
To initialize the setup, press 3 and then double press= to complete the reset process.
Resetting of top models of Casio Calculators
Each Casio model has its own resetting procedure. Let's have a look on top models and their procedure to reset them
Casio fx-9750 Reset
The advanced and top-rated model of Casio has scientific features. To reset the memory from this type, you have to follow the procedure given below
Open the main menu and press the "system icon."
Now press 1 or j button.
Press "y" to reset the main memory. If you don't get reset option, then press "d" for this purpose.
To reset the main memories, press w from the main menu. 
Now press q to reset the memory of the calculator.
Now return the main menu by pressing p and your calculator as no previous data, and it works like a new calculator with zero data. 
Resetting of memory for Casio FX-9860
To remove programs, spreadsheets, equations, and all other memory, follow the procedure below.
On the main menu, press the "System" icon and then press z or 1.
Now press "y" to remove the memory
If your screen does not match press "d"
Press "q" to confirm deletion procedure
Press" d" to completely remove all data
Now press "p" you return back to the main menu.
To disable the Geometry functionality, the steps are given below.
Press the main menu and the "system" icon.
Now press z or 1.
Now press the "y" to rest the memory.
Now select e (Add-In) to remove or disable the applications.
If you select "r," then you will able to remove the storage memory data. 
By selecting the "y," you will delete both applications and data of storage memory.
Resetting of Casio fx-991ES
To reset the Casio FX-991ES, you have to follow the procedure given below
Turn on your calculator.
Press shift plus 9 to get reset option
Press 3 to reset the whole device
Press= to confirm reset of the calculator
Now press Ac to come back to the main menu
Turn off your calculator
Turn on again to use the calculator with no previous data.
Casio FX-85GTPLUS Calculator Reset
For resetting of the FX- 85GTPLUS follow the steps given below
Turn on your calculator
Press the shift plus CLR with 9 to get the reset options
To clear all data press 3 plus + and AC 
Press = to confirm deletion of data
Done your calculator has attained the factory settings with no previous data.
Resetting of Casio Fx 115es
To reset the memory from this top model of Casio, you can follow the steps given below
Turn on your calculator
Now press CLR that is present next to digit 9 or "("
Press shift plus CLR plus = to confirm the resetting of your calculator.
Things to focus for Resetting of Casio Calculator
Before you apply the reset, settings make sure you want to remove all data. Don't be in a hurry in doing so as once you remove, you will not able to get back your stored data. 
Next is don't try procedure yourself, as it can be a waste of time, first check the reset process of your Casio model, and then apply the procedure to get formatting within a minute or two.
FAQs
Is it possible to recover data after resetting the calculator?
No, it is not possible to recover back your data once you reset your Casio calculator. It is important to think before you reset your device. Once you perform the clear memory procedure, you will get the default settings for your calculator, and you have to feed all data again. Therefore, when you reset, all memory is clear, and there is no chances to recover back all data.
What are graphic Casio calculators, and can you reset this type of device?
A graphic calculator is the type of handheld computer that is best to draw the graphs, solve equations, and perform other task-like variables. It is easy to operate. If you need to remove any data, you can easily clear the memory and reset it to get factory resetting.
What is the procedure to delete the modes from a scientific calculator?
Each model of the Casio has its own resetting option. But generally, the models come with following resetting options
Press CLR and 7
Then press 3
Press = to confirm deletion of modes
Turn off the calculator
Tit on again after a few seconds
Apply the mode of your choice as the previous one has been deleted.
How to reset the Casio Fx 991MS?
To reset the data from Fx 991 MS first press 1 to clear the memory and then = to confirm deletion process,
Press 2 to clear the mode and then press = to confirm the model deletion
Press 3 to reset the whole device. After that, double = to confirm the resetting process.
(Visited 1,545 times, 1 visits today)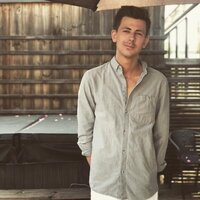 Anton is the one who came up with the HifiBeast project and kept things going initially. He's an Electric and Computer Science Engineer which helped him a lot as well as his interest in the modern gadgets keep him going when it comes to sharing some new & cool stuff. If you have any query or facing any issues with your gadgets, shoot him an email. ( Shoot him an email now ).