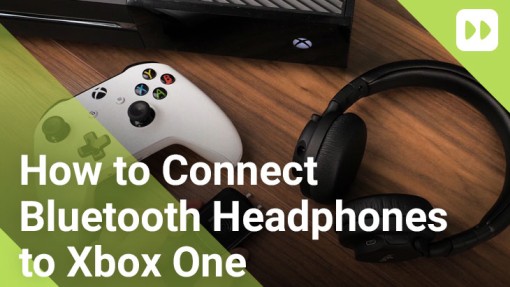 Headphones are an essential part of a good gaming experience since they facilitate in-game communication with other players and provide you with good sound quality. Advancements in technology have led to the development of wireless headphones which significantly improve your gaming experience.
They eliminate the previous limitations of wired headphones and offer players gaming opportunities that never previously existed. Wireless headphones, more specifically Bluetooth headphones, have totally revolutionized the gaming experience.
Although Xbox One is one of the most popular gaming platforms available, linking your gaming device to your headphones via Bluetooth isn't as simple as one would expect. Fortunately, with a bit of advice you'll be able to get them connected. Here we'll show you how you can do it.
Are Bluetooth headphones compatible with Xbox One?
The answer to this question is yes and no. At first, you might be unable to connect your Bluetooth headphones to your Xbox One gaming device because even though Xbox One has a USB port it doesn't support Bluetooth.
However, this is not to say that you cannot enjoy the gaming benefits of Bluetooth headphones on your Xbox One. If you have been struggling about how to connect your wireless headphones, or are perhaps even contemplating buying a new set of headphones, this article should prove useful.
Compatibility issues
The Xbox One isn't Bluetooth compatible per se. By this, I mean that the Xbox One does not come equipped with Bluetooth capability. As a result, you cannot directly connect your gaming console and wireless headphones through Bluetooth. This is quite unusual since most modern gaming consoles come equipped with Bluetooth. In place of Bluetooth capabilities, Xbox One comes equipped with Microsoft Xbox Wireless which allows communication between players on the platform.
If you need Bluetooth headphones that are compatible with your Xbox One, you will need to purchase a pair that is compatible with the Xbox wireless system. Although these types of headphones are not very common in the wireless headphones gaming market, with some research you can find various options to choose from.
Something worth considering before purchasing this set of headphones is that they are not compatible with other gaming consoles. Consequently, they won't be of much use outside the Xbox platform. If you are looking for wireless headphones that are versatile and are compatible with other gaming platforms, then this might not be the best option for you.
Wireless headphones compatible with Xbox One are generally more expensive than ordinary ones. However, they do offer a better gaming experience than ordinary headphones. You can also connect these headphones to your gaming console via a stereo adapter which is perfect, especially if you need a headset that you can also directly connect to your Xbox One device.
The Xbox connection hack
If you already own a set of Bluetooth headphones, you are probably thinking, "well that's great, but what about my existing Bluetooth headphones?" or "Does this mean that I cannot connect my Bluetooth headphones to Xbox One?" If you are asking yourself the above questions, or simply do not have the budget to purchase a new set of Xbox One Headphones, you will be delighted to learn that there is a hack for connecting Bluetooth headphones with your Xbox One gaming device.
To connect your Bluetooth headset to your gaming device, you'll need to use your controller. To successfully connect your Bluetooth headphones to your controller, you are going to need a Bluetooth transmitter adapter.
The adapter goes into your controller's 3.5mm audio port. In case your controller does not have this audio jack, you'll need to purchase an additional adapter with this port to connect to your Bluetooth adapter. Once everything is set up, you can pair your headphones and your gaming devices.
With the right set of accessories, you should be able to connect your Bluetooth headset to your controller with relative ease. Although this option is bulkier the enhanced audio options more than make up for it.
Steps for connecting your Bluetooth headset to your controller
To successfully connect your Bluetooth You should follow the following steps.
First, ensure that you have the right Bluetooth adapter.
Next, confirm whether your controller has the 3.5mm audio port. If it doesn't have one, buy a gaming adapter that you can plug into the audio port. It should have the 3.5mm audio plug necessary to connect your headset.
Next, use the gaming adaptor or controller to link the Bluetooth transmitter adapter to the audio port.
Pair your Xbox controller and your Bluetooth headphones by pressing "pair".
Once the pairing process is complete, you are ready to enjoy the wonderful gaming experience provided by your Bluetooth headphones.
A word of warning
There are some shortcomings however of using Bluetooth headphones on Xbox One, instead of the conventional Xbox wireless headphones. For example, you will only be able to hear the gaming audio but will not be able to access the mic function. To access the talkback feature, you will need to use a Bluetooth transmitter adapter.
This is a drawback since such adapters can be a little bit costly. However, the opportunity to join and communicate with the large community of gamers more than makes up for this. Something else to consider is that using a Bluetooth headphone rather than a standard Xbox One Wireless headphone may compromise on the sound quality and your overall experience while gaming on the platform. The good news is that there are many Bluetooth headphone manufacturers produce quality headphones that provide you with the best possible gaming experience.
Another thing to keep in mind is the items you need to successfully set up your connections. With the right devices such as the Bluetooth transmitter adapter, and the steps outlined above, you should be able to start your Xbox One gaming experience without the hassles of a traditional wired headphone.
Final thoughts
Trying to pair Bluetooth headphones to the Xbox One can be a bit of a pain but it can be done. All you need to do is follow the steps above to enhance your gaming experience. We hope you found this article useful and you can game the way you want.
(Visited 238 times, 1 visits today)