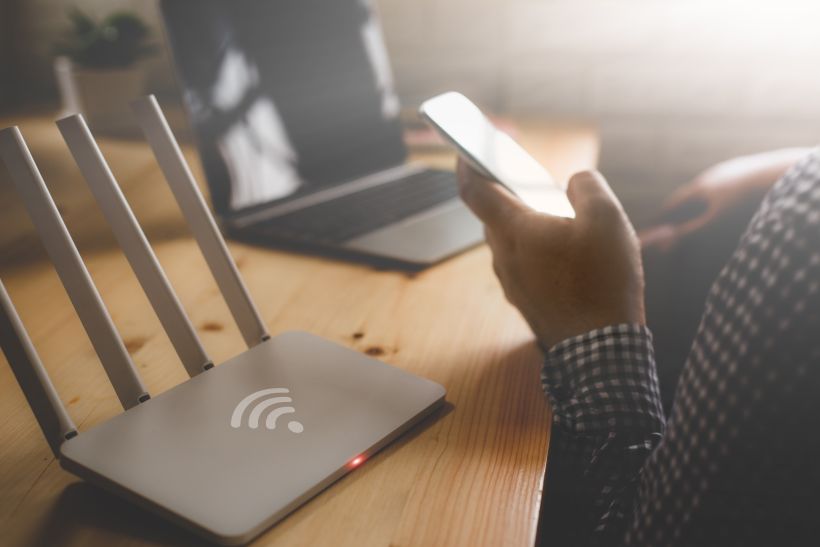 If you are having trouble with your wireless router, you may notice that its LED light starts blinking orange, rather than green or yellow. Every color indicates a state, problem, or condition of the device.
Blinking orange lights indicate that your gateway device is connected to the internet and is attempting to give you internet access; solid orange lights indicate that your router has not connected to the internet and is not able to provide you with internet access. Here is a quick look at some common reasons why it happens, and some good advice to allow you to fix it faster.
Common Problems
Worn-Out or Loose Wires and Cables
It is possible that your router is not using the correct Ethernet cable or that it is plugged into the wrong port, which would cause your network to not work. If there is no reason to believe that your cables have been installed properly, the problem might persist even if they are properly inserted, as worn and damaged components in the wires may persist.
Unresponsive or Damaged Ports
Verify that the ports on the router are open to all traffic. If one or more of your ports are damaged, you may have a network problem. You will need to have them repaired or you may need to buy a new router. You may need ports fixed or a new router installed.
DNS Cache or IP Address Glitch
DNS errors or a bad IP cache are commonly responsible for blocking people's internet access. There are many reasons why you might be experiencing this, and some of them are due to websites that you have stored in your device.
How to Fix
Now that your device is not working as it should, here are some of the ways that may help you to try to fix the problem.
Restart Your Router
It often only takes a few minutes to restart your router in order to fix a problem with the internet connection. So, before moving any more, try to completely disconnect and power off everything in your Cox set, which includes the router and the modem. The right way for you to accomplish this task is to disconnect the router or turn off the power for minimum 30 sec and then turn it back on.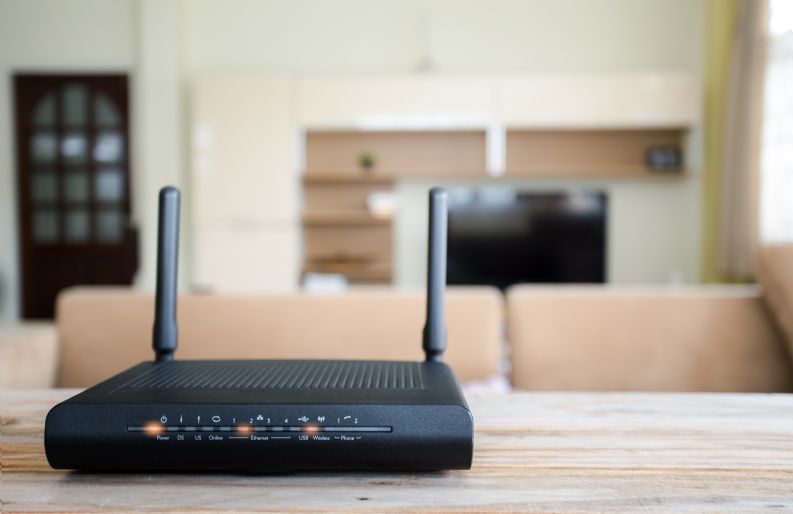 Check the Service Outage
It is not always the fault of the device. There are many reasons why your ISP may stop working. So pay attention to things like this. This is how you can find out if a service is down on the Cox website.
Log in, then click on My Account Overview Menu.
From that menu, click on Manage My Equipment.
If the service has outages, it should be shown at the top of the monitor.
If it is possible, you can call Cox to see if there is an outage, but most people prefer to wait until after the outage to check if it is possible to contact them.
Check for Any Damaged or Loose Cables
If you are unable to access your network using your router, try reconnecting the cable to the router by reversing your router settings, and make sure that you are able to hear it click when you reconnect.
Check whether each end of the coax cable is connected to the computer's wireless gateway and to the computer's wall. If it isn't, you should immediately replace them. If any of the cable ends are too worn out to allow the system to work as it should, you will have no other option but to get a new set of cables.
Move the Router to Find a Better Signal
Problems are caused when routers are too far away from the device and signal strength is very low; this can cause signal strength to fall. If the router and the device are too far apart, try moving the router and the device further apart.
Check to see that the router is in the right spot at the right distance from any other connected device, and that the router itself is in the right position to provide a good signal. If Wi-Fi signal problems are a problem in your home, you can try looking for the best Wi-Fi routers that are perfect for walls.
Updating the Router Firmware
Because of the requirements of a reliable and stable connection, modems are constantly being replaced and optimized to ensure that they are continuously delivering their maximum performance.
Some wireless connections may not work due to a modem that uses a version of firmware that is outdated. By updating the firmware, your devices will be protected from hackers, and you will receive a new firewall. By upgrading the router firmware, you will not only be fixing the connectivity issues, but you will be able to increase the level of protection and disable ad-hoc applications.
Connect as Few Devices as Possible to the Router.
If you have many connected devices, the router will be more burdened. It will also perform slower than expected. If you do not need to run any applications that are running in the background, disable any inactivity devices and remove all unnecessary applications from your devices in order to get better connectivity.
Clear Cache and DNS Data
If you are experiencing difficulties connecting to a site that does not allow you to connect to it, it may be that your DNS cache is failing to resolve the problem; this is something that is very common. Try deleting all the cached data and see if it's fixing the problem.
Reset Your Modem
This is a whole new kind of reset, unlike the normal way that Windows restarts or reboots its modems, bringing them back to factory settings. In most cases, hold down the power button on your router for 8 seconds. It should take this long if the network is slow. This option allows you to fix problems such as slow upload speeds or Ethernet speeds that are lower than Wi-Fi speeds.
Contact Support
If you're still having problems even though you've followed the steps above, then you should contact Cox support. If you tell them about the problem, they should be able to give you the correct solution or send their technician to help you.
(Visited 20 times, 1 visits today)